"Roxanne" is the debut song produced by American singer, Arizona Zervas. It was released on October 10, 2019. Zervas teased the release of the song by posting a clip of a video on his Instagram a day before the release. The song was officially released on October 10, 2019. Surprisingly, it has reached BOTH of the top 50 on Billboard and UK Single Chart. Moreover, Arizona Zervas promoted it through the short video platform TikTok. A user who appreciated his music and edited a magic dance for the song, and then the many TikTok influencers are scrambled to imitate it. The success of the song sparked a big impact, and on November 15, 2019, it was reported that Zervas had signed with Columbia Records that worth 10 million dollars.
This is an era where amazing happens, and opportunities are everywhere! Have you ever dreamed of recording your album and publish it to the world? If you did, let's get started from listening to Arizona Zervas's "Roxanne". Currently, you have access to this song by subscribing to a music streaming service like Spotify, Apple Music, Amazon Music …. But there is something more exciting, you can even download the song to mp3 file and save it to your computer or other portable devices, and listen to it everywhere! The following section will guide you with the method of how to download Arizona Zervas' Roxanne" to mp3 for free.
Sidify Music Converter Free is a free program that helps Spotify users to convert Spotify songs to MP3/AAC/WAV/FLAC format. Before we get started, please have the program well installed on your computer.
Step 1: Download & Install the Latest Version of Sidify Music Converter Free
Download and install Sidify Music Converter Free on your Windows PC. Launch the program and you'll see Sidify's main interface as below: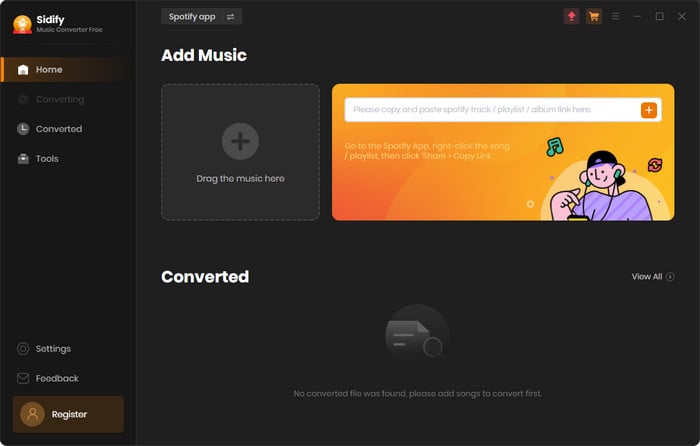 Step 2: Add Arizona Zervas' "Roxanne" to Sidify Music Converter Free
Click "+" or the center on Sidify, you'll see a pop-up window which you can directly drag and drop the playlist from Spotify to this converter. You can also add it to Sidify by copying the link of the album to clipboard.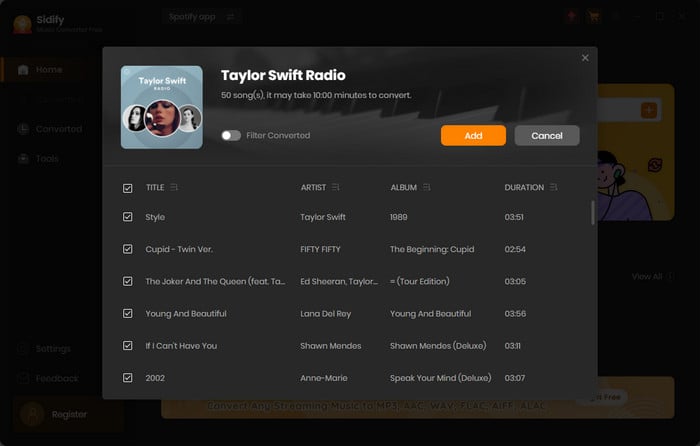 Step 3: Choose MP3 as the Output Format
Click "Settings " on the upper-right, where you can customize the output format, audio quality, and path folder. Please select mp3 as the output format here.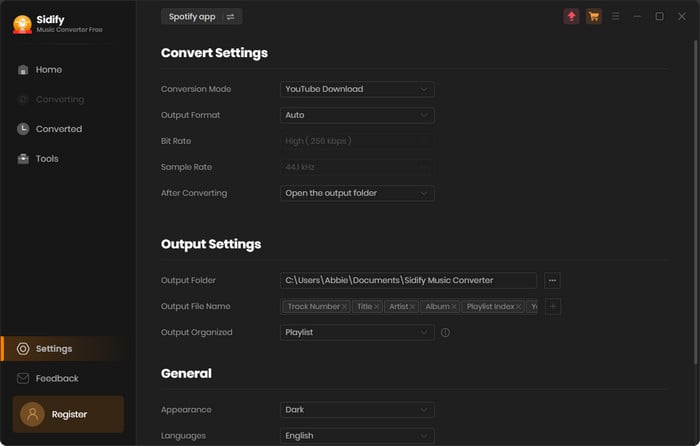 Step 4: Download Arizona Zervas' "Roxanne" to MP3
Click "Convert" to start exporting Arizona's "Roxanne" to mp3 file. When conversion finishes, you can find the converted song in "History" section . You can also go to the output folder you set and double check the converted files are properly saved in the folder.
Listen to Arizona Zervas' "Roxanne"